The Save a Leg, Save a Life Foundation is a national non-profit foundation.
We educate, advocate and communicate in support of limb preservation. We work together – with clinicians, patients, caregivers, industry and community members – to fulfill our mission. Become a member today!
"Membership matters. Day in and day out we are relentlessly pursuing ways to combat obstacles to limb salvage. Be part of an organization that is focused on helping all patients receive the care they need in order to potentially avoid amputations…please join us in this mission."

– Christine Grogan DHA MS MHA
WHAT WE DO:
Community programs like free health screenings and educational events,
Scholarships to assist medical personnel with wound certification,
The SALSAL Patient Assistance program helping those in need of medical and other supplies like walking boots, compression socks, diabetic shoes,
And much more…
SALSAL NEEDS YOUR SUPPORT
The Foundation is an all-volunteer organization funded by donors, members, and sponsors. You can make an impact now by becoming a Founding Friend.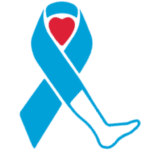 Founding members receive a full-color SALSAL member certificate and an enamel lapel pin. Allow 6-8 weeks.
Founding members can keep their rate as long as they are a continuous member. Any member can cancel by notifying SALSAL.
Become a Founding Friend
501c3 Non-Profit Organization
Federal Tax ID: 32-0467696
The Save A Leg, Save A Life Foundation is a Florida-based 501c3 non-profit organization. (FL Solicitation Registration number CH47375)