Santino Costanzo Elected Vice President
Elizabeth Faust, MSN, CRNP, CSWS, CWOCN-AP, MAPWCA and Cyaandi Dove, DPM have been elected to The Save A Leg, Save A Life Foundation Board of Directors.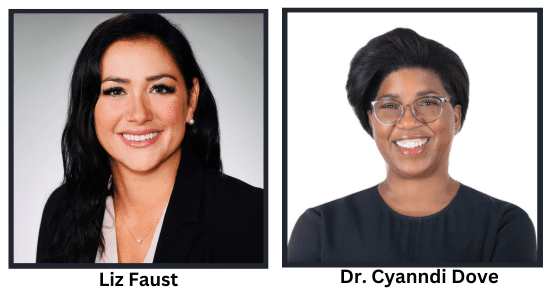 Dr. Dove is the Director of Clinical Research, in the Department of Orthopedics, Division of Podiatry at The University of Texas Health Science Center San Antonio. Previously she was Director of Podiatry at the Diabetic Foot and Ankle Center, Hospital for Joint Disease, New York University.
Dr. Dove earned her Doctor of Podiatric Medicine from the California College of Podiatric Medicine. She completed a surgical fellowship at North General Hospital, Manhattan, and her residency with Dr. Lawrence Harkless at UT Health Science Center in San Antonio.
Liz Faust is a Nurse Practitioner and Wound, Ostomy, and Continence specialist at Tower Health System in West Reading, PA. She earned her MSN-Adult Nurse Practitioner from Gwynedd Mercy University. She is a Certified Skin and Wound Specialist (CSWS) and Certified Wound, Ostomy, Continence Nurse, Advanced Practice (CWOCN-AP).
Currently Liz serves a 4-hospital health system administratively and clinically for wound, ostomy and continence and heads the soft tissue department under plastic surgery at Reading Hospital. Previously, she was an in-patient WOCN specialist for a 700+-bed Level I Trauma Center, and has served as a Nurse practitioner in an outpatient wound care center.
The SALSAL Board of Directors also recently elected Santino Costanzo as Vice President. He was elected to the Board in June 2023 and heads the SALSAL Strategy Committee.
Existent board members are Frank Aviles, Jr., President; Dr. Desmond Bell, Founder and President Emeritus; Christine Grogan, Secretary; Carol Barry, Treasurer; Dr. M. Mark Melin, Dr. Matthew Myntti, Karl Hindle, Dr. Alton R. Johnson, Jr.; and Annika Kariniemi.